WELCOME TO THE ONLINE HOME
OF HESSTON RECREATION & COMMUNITY EDUCATION

Hesston Recreation's WINTER 2016 & SPRING 2017 catalog available!
Click here to see the catalog!
The catalog is emailed to our catalog emailing list. Also, 250 are printed and are delivered to local businesses, including the Hesston Public Library.
If you would like to receive monthly e-mails regarding upcom
ing sign-up deadlines and program dates, please send an e-mail to
Christine.Wyrick@usd460.org
.
You may use credit and debit cards to pay for registrations
by calling 620-327-2989. Credit/debit card payments will have a $4 handling fee added. We also accept payments with check, cash and debit/credit cards at our office.THE SUMMER CATALOG WILL BE RELEASED IN MID-APRIL 2017.
SCHOOL'S OUT TODAY EVENT
Canvas Creations art class
on May 5 for 1st-6th graders
Want to get in touch with your creative side? Have some fun with a local artist—Brittni Rhodes—and create something beautiful on your canvas! You may get paint on your clothing, so make sure to dress accordingly! The class - for 1st - 6th graders - will be on Friday, May 5 (that's a day when school is out!).
FOR A REGISTRATION FORM AND MORE INFORMATION, CLICK HERE!
​
---
Easter egg/candy hunt on April 14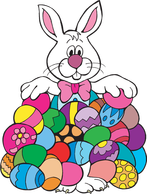 Hesston Recreation and Golden Plains Credit Union will continue the longtime tradition of a community Easter Egg Hunt for children at 10 a.m. on Friday, April 14.
The event is for children from toddler-age through 4th grade. Plenty of colorful Easter eggs and candy will be hidden so every "little hunter" goes away with a special Easter treat.
Golden Plains Credit Union will provide buckets for the kids!
In case of inclement weather, the hunt will be in the HMS gym.
Call 327-2989 for more information.
THE LOCATIONS ARE AS FOLLOWS:
0-3 year olds at middle school
4-5 year olds at middle school
6-7 year olds at Heritage Park
8-9 year olds at King Park



---
Youth baseball & softball registrations
​due Friday, March 17 for most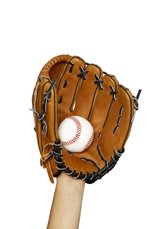 It's time to register for youth baseball and softball for pre-K through 6th grade boys & girls, and 7th & 8th grade girls. The divisions are based on the child's current grade (spring 2017) in school.
The registration deadline is Friday, March 17, 2017 (pre-K can register through April 10). A $10 late fee will be added beginning March 18 (late fee starts April 11 for pre-K).
Registration forms were sent out in schools the week of Feb. 13.
FOR MORE INFORMATION, CLICK HERE! FOR A REGISTRATION FROM, SEE BELOW.
Contact Hesston Recreation at 327-2989, ryan.magill@usd460.org or Christine.wyrick@usd460 for more information.
---
​NEW: Youth soccer camp for 1st-7th graders
​will be at Hesston College practice field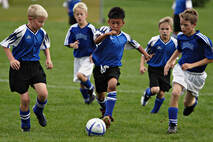 The Hesston College women's soccer team and Hesston Recreation are teaming to offer a new youth soccer camp for 1st-7th graders. Players from the successful Hesston College women's soccer program (27-12 over the last two seasons) and camp director Bryan Kehr (BA, MA) look forward to providing soccer skills training and small sided game experience to your child.
THE CAMP WILL BE AT THE PRACTICE FIELD AT HESSTON COLLEGE.DATES:
The clinic will be on three Saturdays: April 1, 8 and 15.
COST/DEADLINE
: $25
DUE FRIDAY, MARCH 17
includes a team T-shirt and soccer ball.
CLICK HERE FOR MORE INFORMATION & A REGISTRATION FORM.
​
---
Hesston swim team meeting set for April 10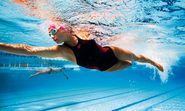 There will be a meeting for youth interested in being on the Hesston swim team and their parents at 7 p.m. Monday, April 10, in the main gym at Hesston High School. Please enter the gym through the doors by Hesston Recreation.
Registration envelopes and forms will be handed out at the meeting.
The deadline for turning in forms to the HRCE office or your school is Tuesday, May 2. A $10 late fee will apply to registrations turned in after that date.
CLICK HERE FOR MORE INFORMATION ABOUT THE SWIM TEAM AND THE PARENTS' MEETING.
---
Football Skills Camp offered for 1st-6th graders
- Registrations due April 21


---
Junior tennis program offered this summer

​Hesston Recreation will sponsor a junior tennis program for 2017-18 third graders and older this summer. Mark Dahlsten, Hesston High School tennis coach, is the Junior Tennis coordinator. The program is USTA certified.
If your child is interested in participating in this sport,
click here to fill out the registration form and send with payment.
The fee is $35 for the first child in a family and $30 for each additional child in a family.
​
---
Badminton open gyms set for those 16 and older
​An open gym for those interested in playing badminton is now being offered for those 16 and older. The Hesston High School auxiliary gym is open from 7-10 p.m. Saturdays for the sport.
Participants should bring a badminton racquet. The events are free.


---
Emma Creek 5k online registration OPEN!
---
Hesston Recreation is on Facebook
See the latest news about Hesston Recreation on our new Facebook page! Just type in "Hesston Recreation" and our page will appear!
---
Noon-hour basketball offered for men
Join the fun, fellowship and exercise of noon-hour basketball from 11:45 a.m. to 1 p.m. on Mondays, Wednesdays and Fridays in the HS auxiliary gym.
Please use the north parking lot and enter through the door by the wrestling room.
A locker room will be available for changing and showers, but you'll need to bring your own towel.
---
---
Need a registration form for a Hesston Rec sport?
Did your child lose their Hesston Rec registration from on the way home from school? If you need a registration form?
Click here!
YOUTH SHIRTS ARE NOW AVAILABLE IN SIZE SMALL. IF YOU WANT A SMALL SHIRT PLEASE WRITE AN "S" BY THE SHIRT SIZES AND CHECK IT.
---
Hesston Recreation & Community Education
Director: Ryan Magill
Office manager: Christine Wyrick
HOURS: 8:30 a.m. to 4:30 p.m. Mondays-Thursdays & 8:30 a.m. to 3:30 p.m. Fridays
303 Park Road
P.O. Box 927
Hesston, KS 67062
620-327-2989 or 620-327-7128
Facebook: Hesston Recreation
ryan.magill@usd460.org and
christine.wyrick@usd460.org