WELCOME TO THE ONLINE HOME
OF HESSTON RECREATION & COMMUNITY EDUCATION

Hesston Recreation's SUMMER 2017 catalog available!

The catalog is emailed to our catalog emailing list. Also, 300 are printed and are delivered to local businesses, including the Hesston Public Library.
If you would like to receive monthly e-mails regarding upcom
ing sign-up deadlines and program dates, please send an e-mail to
Christine.Wyrick@usd460.org
.
You may use credit and debit cards to pay for registrations
by calling 620-327-2989. Credit/debit card payments will have a $4 handling fee added. We also accept payments with check, cash and debit/credit cards at our office.
​
Still time to enroll in swimming, baking, art, sewing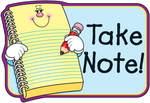 ---
Swimming pool offers new evening swim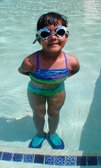 SWIMMING POOL INFO
The pool hours this summer will be as follows from May 27 through Aug. 12:
Monday-Tuesday & Thursday-Saturday 1-6 p.m.
Wednesdays—1-8 p.m. (NEW EVENING SWIM—starts June 7)
Sunday 2-6 p.m.

SWIMMING POOL ADMISSION
Family pass: limit 5 immediate family members, at least one parent must be included - $120. Additional immediate family members - $10 each
Babysitters must buy an individual pass.
Individual pass $60
Baby pool pass $20
Adult lap swim pass $30
Swim lessons $25/$20 per session
Parent/child lessons $15 for both
General admission $2
Baby pool only $1/child
Adult lap swim $2/hr.

GET YOUR POOL PASS NOW!
Purchase your family pool pass at $120 or your individual pass for $60 and pay the same price for the first year at the new pool next year!

ADULT LAP SWIMMING
Beginning June 5, the pool will be available for adult lap swimming from noon to 12:50 p.m. weekdays.

SWIMMING POOL PARTIES
The pool may be reserved evenings for private parties. The fee for pool parties depends on the number of attendees. For a two-hour party for 1-20 people, the fee will be $50; for 21-40 people, $60; and for 41 and more, $70. Call 327-2989 or 327-2727 to reserve the pool at least a week in advance. Lifeguards are provided.

POOL PHONE
327-2727 - Call this number for information about swimming lesson or open swim cancellations.

MORE INFO
For more information, see the HRCE summer catalog.


---
Pitching machine practice offered
​PITCHING MACHINE PRACTICE for Rookie and Pony Boys And Girls

The pitching machine will be available at the Hesston Middle School west field for batting practice according to the following schedule:
Mondays and Wednesdays
Rookie boys: Noon-1 p.m.
Pony boys: 1-2 p.m.
Tuesdays and Thursdays
Rookie girls: Noon-1 p.m.
Pony girls: 1-2 p.m.

Boys will hit baseballs; girls will hit softballs. Batting helmets are provided and there will be a few bats there. Bring your own bat if you like. This is a supervised activity and rules must be followed.
It will continue through the end of our ball season as long as kids keep attending.


---
NEW: Mixed media art class for adults & teens
A mixed-media art class is being offered for adults and teens. Explore the possibilities of mixed media to create a one-of-a-kind art piece. Bring any stencils, papers, stamps or mementoes you would like to include in your art piece. There are two sessions from which to choose.
CLICK HERE FOR MORE INFORMATION!
HeartSaver CPR & AED class set

WHAT: Heartsaver® CPR AED Class
WHEN: Wednesday, June 28
TIME: 6:30 to 9:30 p.m.
WHERE: Hesston High School
COST: $45 per person. Write checks to Moving Toward Health
DEADLINE: Call 316-772-8411 to register or for more information.

The Heartsaver® CPR AED course teaches individuals the skills of adult, child and infant CPR and how to use an automated external defibrillator (AED). Choking relief is also covered. This course does not meet the healthcare provider requirement. Instruction provided by Lisa Bartel, an American Heart Association instructor with Moving Toward Health.


Badminton open gyms set for those 16 and older
​An open gym for those interested in playing badminton is now being offered for those 16 and older. The Hesston High School auxiliary gym is open from 7-10 p.m. Saturdays for the sport.
Participants should bring a badminton racquet. The events are free.


---
Emma Creek 5k photos/results available!
To see full results from the Emma Creek 5k on Saturday, April 29, go to timerguys.com.
​To see the Top 10 and age-group winners, click here.
For race photos and photos taken in front of the new photo background, go to rothimages.com.
Thanks for registering for the Emma Creek 5k. We had a blast - despite the rain and cold! You all rock!
For more information, call Hesston Recreation at 620-327-2989 or email christine.wyrick@usd460.org.
---
Hesston Recreation is on Facebook
See the latest news about Hesston Recreation on our new Facebook page! Just type in "Hesston Recreation" and our page will appear!
---
Noon-hour basketball offered for men
Join the fun, fellowship and exercise of noon-hour basketball from 11:45 a.m. to 1 p.m. on Mondays, Wednesdays and Fridays in the HS auxiliary gym.
Please use the north parking lot and enter through the door by the wrestling room.
A locker room will be available for changing and showers, but you'll need to bring your own towel.
---
---
Need a registration form for a Hesston Rec sport?
Did your child lose their Hesston Rec registration from on the way home from school? If you need a registration form?
Click here!
---
Hesston Recreation & Community Education
Director: Ryan Magill
Office manager: Christine Wyrick
HOURS: 8:30 a.m. to 4:30 p.m. Mondays-Thursdays & 8:30 a.m. to 3:30 p.m. Fridays
303 Park Road
P.O. Box 927
Hesston, KS 67062
620-327-2989 or 620-327-7128
Facebook: Hesston Recreation
ryan.magill@usd460.org and
christine.wyrick@usd460.org